Mike Gonet

Mike Gonet is Senior Partner – Operations at Classic Metal Roofs, where he strives to provide a solid workplace for employees and an exceptional experience for clients in the way of service and product installation. He achieves this through constant contact during the sales and installation process, and maintaining a strong third-party review presence online. Mike and his team are not interested in being the largest company in residential metal roofing in southern New England, only the best! Connect with Mike on LinkedIn.
Todd Miller

Todd Miller is president of Isaiah Industries, Inc., a leading manufacturer of specialty residential metal roofing and the parent company of Classic Metal Roofing. Graduating from Bluffton University in 1986 with a degree in Communications, his entire career has been spent in the metal roofing industry. Todd has a passion for helping property owners achieve worry-free roofing futures and he believes that one of the greatest obstacles to that is the huge amount of misinformation that exists in the marketplace and is often provided by contractors who are ill-informed. He frequently can be found on the internet answering homeowner questions about roofing and ventilation as well as other construction and "healthy home" topics. Todd is a founding member of the Metal Roofing Alliance and has also played leadership roles in the Metal Construction Association and the Cool Metal Roofing Coalition, as well as numerous local non-profit and religious organizations. Read more from Todd at www.asktoddmiller.com or visit his LinkedIn page.
Renee Ramey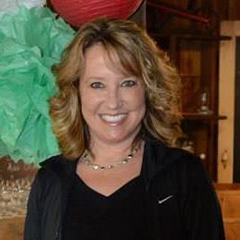 Renee Ramey is the Executive Director of The Metal Roofing Alliance (MRA). Renee is responsible for the daily management of the MRA's ongoing North American marketing program to increase metal roofing's residential market share.
Renee has more than 20 years of marketing and management experience in the metals industry. Starting in 1997 with BlueScope, Renee held roles in order management, marketing, sales and project management in support of Steelscape and ASC Profiles. From there, Renee spent three years as Marketing and Human Resources Manager for Cascadia Metals, a regional metals service center located on the west coast. In early 2013, Renee accepted the position of Executive Director for The Metal Roofing Alliance. The combination of industry experience coupled with her years of actively supporting industry organizations makes Renee a valuable asset in the metals industry.
"Renee has a solid metal industry and marketing background that allows her to make an impactful contribution to the MRA organization and industry as a whole," stated Dick Bus, president of the MRA.
Renee received a BS degree in marketing and management from the University of Oregon. She is a LEED certified associate and is also active in numerous industry organizations. Connect with Renee on LinkedIn.
Bryan Rusch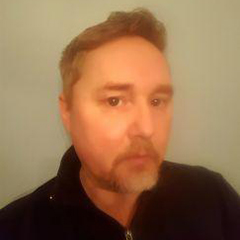 Bryan Rusch is a partner with Classic Metal Roofs and has worked in the environmental design and architectural field for the past two decades. Bryan went on to study law and financing, and worked in sales and marketing for various companies. In his current position with Classic Metal Roofs, he oversees project sales, marketing and job coordination. Connect with Bryan on LinkedIn.
Mitch Gaber

Mitch Gaber is the Director of Marketing at Englert Inc. – one of the country's leading providers of standing seam metal roof systems and a pioneer in on site roll forming.  Mitch has been with Englert for over 13 years and has been developing marketing strategies for the home improvement/ building products  industries for over 25 years.   Connect with Mitch on LinkedIn.  To learn more about Englert standing seam metal roof systems, please visit the Englert's website.
Charles McGowan

Charles "Chip" McGowan has been the President of RHEINZINK America, Inc. since 2010. Having been involved with the distribution of natural metals for over 30 years, Chip's specialty is in manufacturing, sales, and technical advisement. As an advocate for metal building, Chip is a member of the Metal Construction Association (MCA). Connect with Chip on LinkedIn and to learn more about RHEINZINK, please visit: www.rheinzink.us
Mark Durrenberger

Mark Durrenberger is founder and president of New England Clean Energy, a solar company based in Hudson, MA that serves homeowners and businesses in MA, RI and NH. After successful careers in nuclear engineering, information technology, program management and management consulting, Mark satisfied his desire to help slow global climate change by founding New England Clean Energy in 2006. He blogs and speaks regularly about solar, renewable energy and energy efficiency at continuing education programs and community events. He has delivered Al Gore's "An Inconvenient Truth" presentation 30+ times. Mark is a NABCEP-certified PV Technical Sales
Professional and former treasurer of the Solar Energy Business Association of New England (SEBANE). In 2012, he was named Worcester Business Journal's Small Business Leader of the Year. He has a master's degree in energy engineering and a bachelor's in nuclear engineering from UMass Lowell. Mark lives in Hudson and is very active in the community, including regular turns on the stage in regional theatre productions. He has been married 30 years and has triplets and multiple cats. Connect with Mark on LinkedIn, follow his solar/energy blog The Energy Miser, or visit the company website for more information.